Mayor's office
Contact:
​Address: Rotovž, Glavni trg 7, 8000 Novo mesto
E-mail: kabinet@novomesto.si
Phone:
00 386 7 39 39 244 (Administration)
00 386 7 39 39 204 (Head of the Mayor's Office)
00 386 7 39 39 239 (International Relations and Protocol)
00 386 7 39 39 341 (Public Relations)
Mayor
Mr Gregor Macedoni, M.Ec.
Contact:
E-mail: gregor.macedoni@novomesto.si
Phone: 00 386 7 39 39 244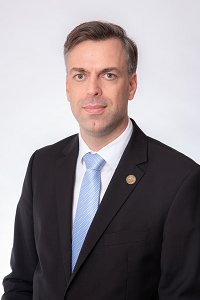 Gregor Macedoni began his first term of office as the Mayor of the Urban Municipality of Novo mesto at the end of 2014. At the end of 2018, he was re-elected and began his second term of office as the Mayor. Before taking the office, he worked in economy sector, however, he has always cooperated by means of civil-society organizations at the local, national and international levels. Before holding the Mayor's position at the town hall, he was the CEO of the Trimo MSS company, the function which often required him to go on business trips around the world.
As the Mayor he strives to contribute to the vision of Novo mesto he had determined before the elections, namely, that Novo mesto will become a municipality where it is pleasant to live, work, study and entertain oneself. To realise this vision, he seeks to change the functioning of broader municipal systems and, in particular, to implement specific investments.
He was born in 1973 in Novo mesto where he attended both primary and secondary grammar school. Later he followed his desire to upgrade his knowledge and chose to study at the Faculty of Electrical Engineering and Computer Science in Ljubljana. During his study years he participated actively in the student organization and he graduated with honours in 1997. Later on, he completed his postgraduate study of economy in Ljubljana while he was already working. His home is in Novo mesto together with his wife and their four children.
Deputy mayors
Mrs Sara Tomšič
Contact: sara.tomsic@novomesto.si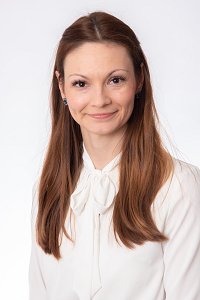 Sara Tomšič, policy analysis and public administration graduate is an active citizen from her highschool years onward. She was an advocate for youth policies in Ljubljana and Novo mesto, working for the National Youth Council of Slovenia. Versed of working in private and nongovernmental sector, managing teams and coordinating projects, she started to work at the Municipality of Novo mesto in 2014. With experiance ranging from public relations, marketing, advocacy, project management and policy creation, she joined the team of Municipality's current Mayor Gregor Macedoni, first as the Head of Mayor's office and later as a Deputy Mayor, incharge of development projects and Local Welfare System.
She lives in Novo mesto with her husband and son.
Mr Urban Kramar
Contact: urban.kramar@novomesto.si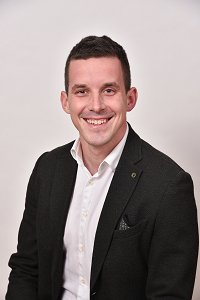 Mr Peter Kostrevc
Contact:peter.kostrevc@novomesto.si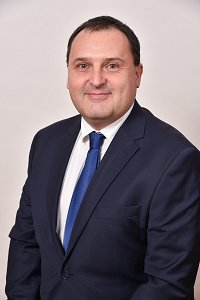 Mr Matija Škof
Contact: matija.skof@novomesto.si