Novo mesto Cultural Heritage Promotion Committee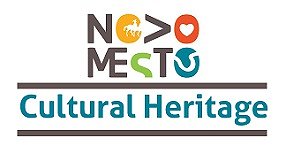 The main and the most important goal of Novo mesto Cultural Heritage Promotion Committee, established in the year 2017 in the Municipality of Novo mesto, is based on clear and versatile presentation of extremely rich and respectable historical and cultural heritage of Novo mesto and south-eastern Slovenia. It should be specially mentioned that the first gymnasium in the former Habsburg monarchy was founded in the year 1746 by the Empress Maria Theresa in Novo mesto, and only later in Vienna and other towns throughout the monarchy. Many world-famous Slovenian writers, poets, scientists, engineers, physicians and other notable individuals studied at the Novo mesto gymnasium.
Cultural Heritage Promotion Committee is dedicated to launching various actions to increase the importance of sustainable tourism in the south-east Slovenia and their tasks should play an essential role and present a contribution to European Cultural Heritage promotion.
Projects:
President:

Dr. Miha Japelj, Professor, Member, Slovenian Academy of Engineering
Honorary President, Krka Prizes Council
Honorary Citizen of Novo mesto Municipality & Honorary Citizen of Trebnje Municipality
Honorary President, Dolenjska Academic Initiative
Miha_Japelj@t-2.net


Members:

Dr. Lea-Marija Colarič-Jakše, Assistant Professor
Landscape Governance College GRM Novo mesto & Development Research Institute
lea.colaric-jakse@vsgrm.unm.si
Dr. Vida Čadonič Špelič, Director, Municipal Administration
Urban Municipality of Novo mesto & Member, Novo mesto Cultural Heritage Promotion Committee
Vida.Cadonic.Spelic@Novomesto.si

Dr. Janez Gabrijelčič, Author and Programme Coordinator
Forum of Excellence and Mastery & Honorary Citizen of Novo mesto Municipality
& United Growing Books of the World
Janez.Gabrijelcic@gmail.com

Dr. Jože Gričar, Professor Emeritus, University of Maribor
Program Coordinator, Inter-Municipality Initiative: Cross-border eCollaboration in the eRegion & Editor, eRegion Portal & Honorary Citizen of Novo mesto Municipality
Gricar@FOV.Uni-Mb.si

Fr. Tomaž Hočevar, Guardian & Librarian
Franciscan Friary Library Novo mesto
Tomaz.Hocevar@RKC.si

Mojca Lukšič, Headmistress
Novo mesto Grammar School
Mojca.Luksic@GimNm.org

Cecilija Smolič, Deputy Librarian
Franciscan Friary Library Novo mesto
Cecilija_Smolic@t-2.net

Ddr. Janez Usenik, Professor Emeritus
Landscape Governance College GRM Novo mesto
Faculty of Industrial Engineering Novo mesto & President, Dolenjska Academic Initiative
Janez.Usenik@guest.UM.si
Links connected to cultural heritage of Novo mesto: